Four of our Favourite Medicine Hat Films & Documentaries

Posted on : Wednesday, March 10, 2021
Grab your popcorn and cozy up on the couch to watch four fantastic, free films showcasing Medicine Hat's intriguing and sometimes hard-to-believe stories from our past.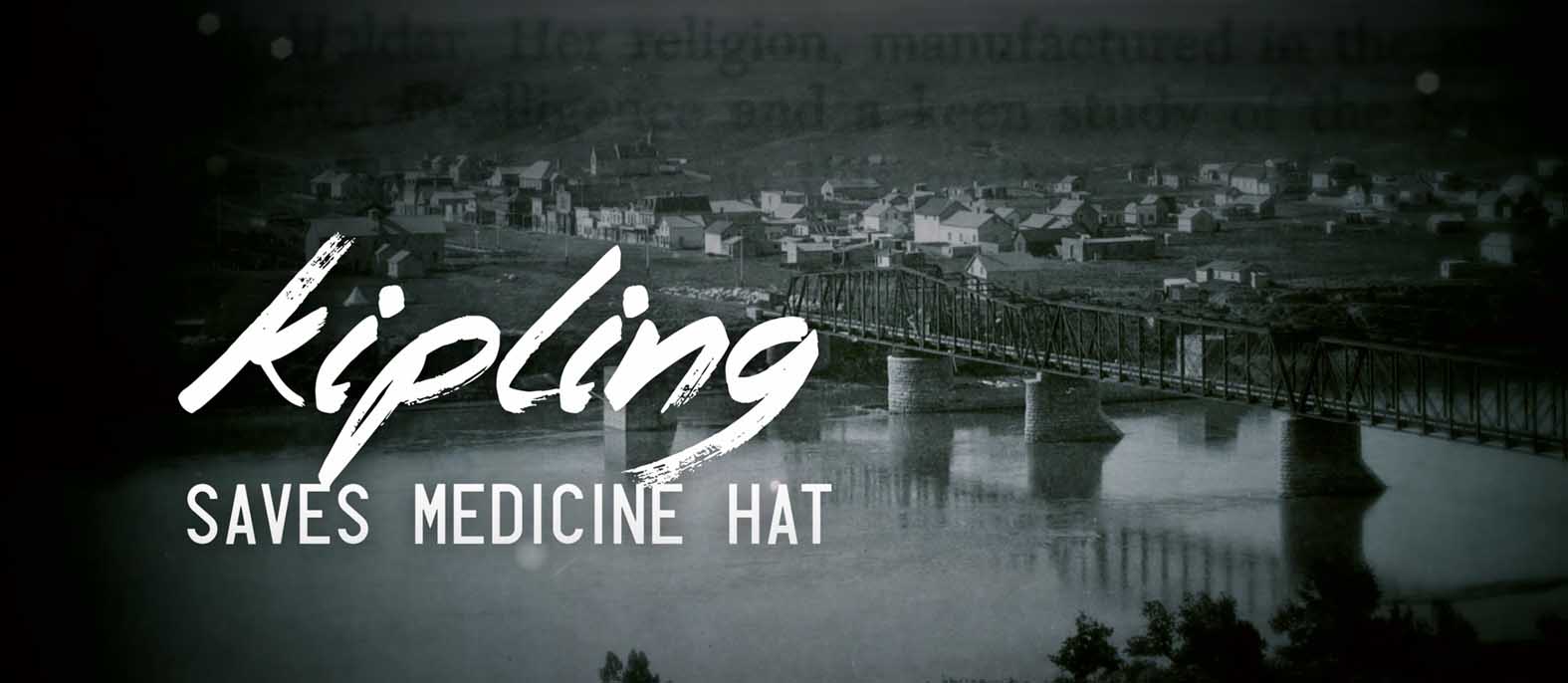 Secret Alberta: Kipling Saves Medicine Hat | Sponsored by Telus
Should Medicine Hat change its name to 'Gasburg'? Not if Rudyard Kipling has anything to say about it––and he certainly did! His famous words saved Medicine Hat and became the inspiration for our city's first brewery, Hell's Basement. This short film is just 15 minutes and a great piece about the history of Medicine Hat.
Clay, Creativity and the Comeback | Luke Fandrich, Sponsored by Telus
A beautiful story and a visual delight! Luke Fandrich's documentary about The Historic Clay District is one of new beginnings, trial, setback, re-starts, the enduring power of the past and our human belief in hope and the future. A visit to Medicine Hat is not complete without stopping at Medalta in the Historic Clay District. It is a place where you can immerse yourself in our industrial heritage, learn through hands-on activities, be inspired by artistic expression, and experience the heart of the community in Medicine Hat.
The Last Hangman | Carla Olson, Sponsored by Telus
Prisoners of War were so abundant in Medicine Hat during WW2 that they outnumbered permanent residents in the city. Many stories have come out about this period of our history.
The Last Hangman is a unique and untold story. This hour-long documentary is a harrowing film about Canada's second-largest mass hanging, the reality of war and the human costs. A documentary about our history that is worth taking the time to watch.
The Phantom Train of Dunmore | Sponsored by Shaw TV
Do you love a good ghost story? This one might be short, but it's sure not sweet. Going back over 110 years, some folks say they can still hear the phantom train's whistle blowing.