Camp Ice Cream: A Coffee Tour in A Scoop!

Posted on : Monday, March 15, 2021
Ice cream or coffee? Why choose when you can have the best of both! Take the tour and then vote for your favourite flavour! For the month of March, Camp Handcrafted Ice Cream has paired-up with some of our favourite coffee shops to bring you some incredible creations. To order these or other flavours, head to campicecream.ca.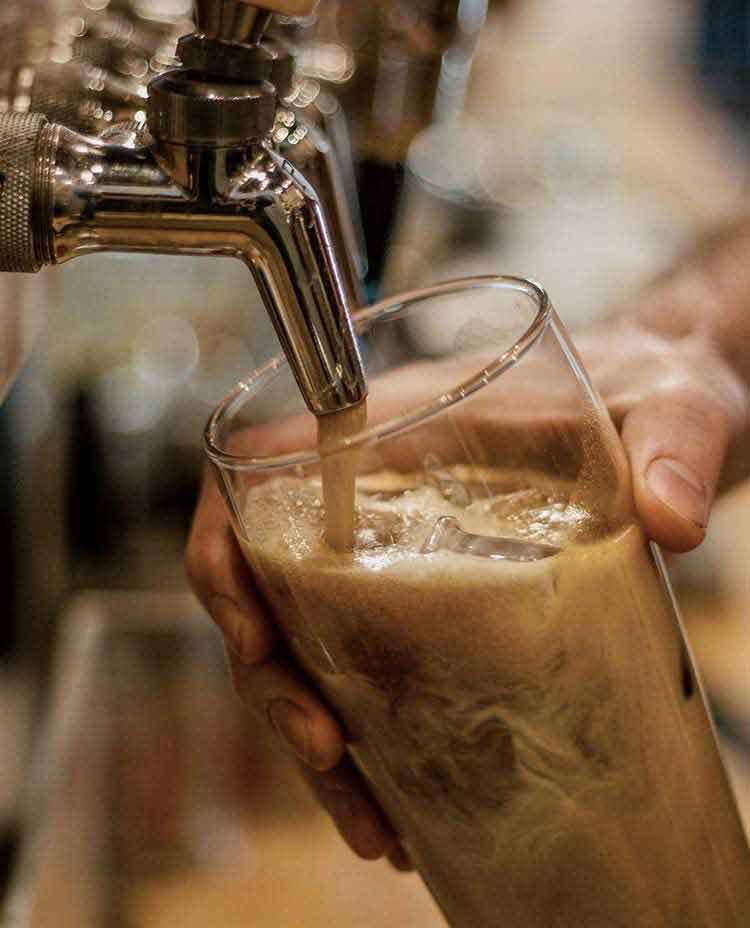 Station Coffee Co - Root Beer Godfather Ice Cream
The Root Beer Godfather ice cream mingles the sparkling taste of old-fashioned root beer with the bold punch of espresso. Inspired by a beverage the Station owners tried during their travels! The great and creative minds at Station initially brought this flavour home to Hatters in 2016 by combining Grizzly Paw Root Beer and Fratello's Godfather Espresso (hence the name!). Over the years, the drink has evolved. It is now made with locally crafted root beer from
Hells Basement
and their fantastic house espresso. With one delicious bite of this ice cream, you'll see why this drink has stuck around and become a local favourite!
Cafe Verve - Black Forest Latte Ice Cream
The Black Forest Latte is one of Cafe Verve's signature lattes. Inspired by their owner Gene's love for Black Forest Cake. For this batch, Camp steeped Rosso Coffee into their cream base overnight. Once it is done steeping, they add melted dark chocolate to create a rich mocha base. The mocha base is layered with a tart cherry syrup and vanilla bean ice cream to finish this batch off.
Madhatter Coffee Roastery - HoneyCo and Cardamom Cappuccino Ice Cream
"We created the HoneyCo as an ode to our beginning," said Katrina, one of Madhatter's owners. "We developed it the week before we bought the business. "We wanted to marry something local with something healthy. " Using Sweet Pure Honey and cold-pressed coconut oil, Madhatter achieved a creamy, slightly sweet, utterly decadent coffee. The addition of cardamom-infused honey was inspired by fall days and snowy winter mornings. It was a simple way to bring a unique warm spice to espresso coffee and enrich it with a naturally sweet kick. Madhatter invented this drink for Savour the Southeast!
How does Camp make these two incredible drinks into one delicious ice cream? They steep a blend of Madhatter's locally roasted Ethiopian and Honduran beans for 24 hours in their cream base. Afterwards, coconut cream is added and thoroughly churned. To finish off, they make a honey cardamom caramel ribbon sauce and swirl it throughout the base!
Zucchini Blossom - Egyptian Fog Ice Cream
This unique batch of ice cream features an Arabian Mint Tea that has been on the Zucchini Blossoms menu since day one (back in 2004). The tea gives this batch a refreshing taste with hints of peppermint, spearmint, ginger, orange peel and everlasting flowers. To finish it off, we swirl a vanilla bean caramel sauce throughout the base.