5 Ideas for Camping in Your Own Backyard

Posted on : Wednesday, May 05, 2021
Camping at home is the newest tradition to add to your family activities! It's a fun way to experience the outdoors but with all of the perks of being close to home (indoor plumbing anyone?). If you're looking for some inventive ideas to enhance your family tenting affair, look no further than this creative list!
1. Glow in the Dark Bowling
Add glow sticks to clear water bottles, set them up in a triangle formation and try your luck at knocking them over with a ball. This easy and fun DIY game is great for all ages and can be played anywhere!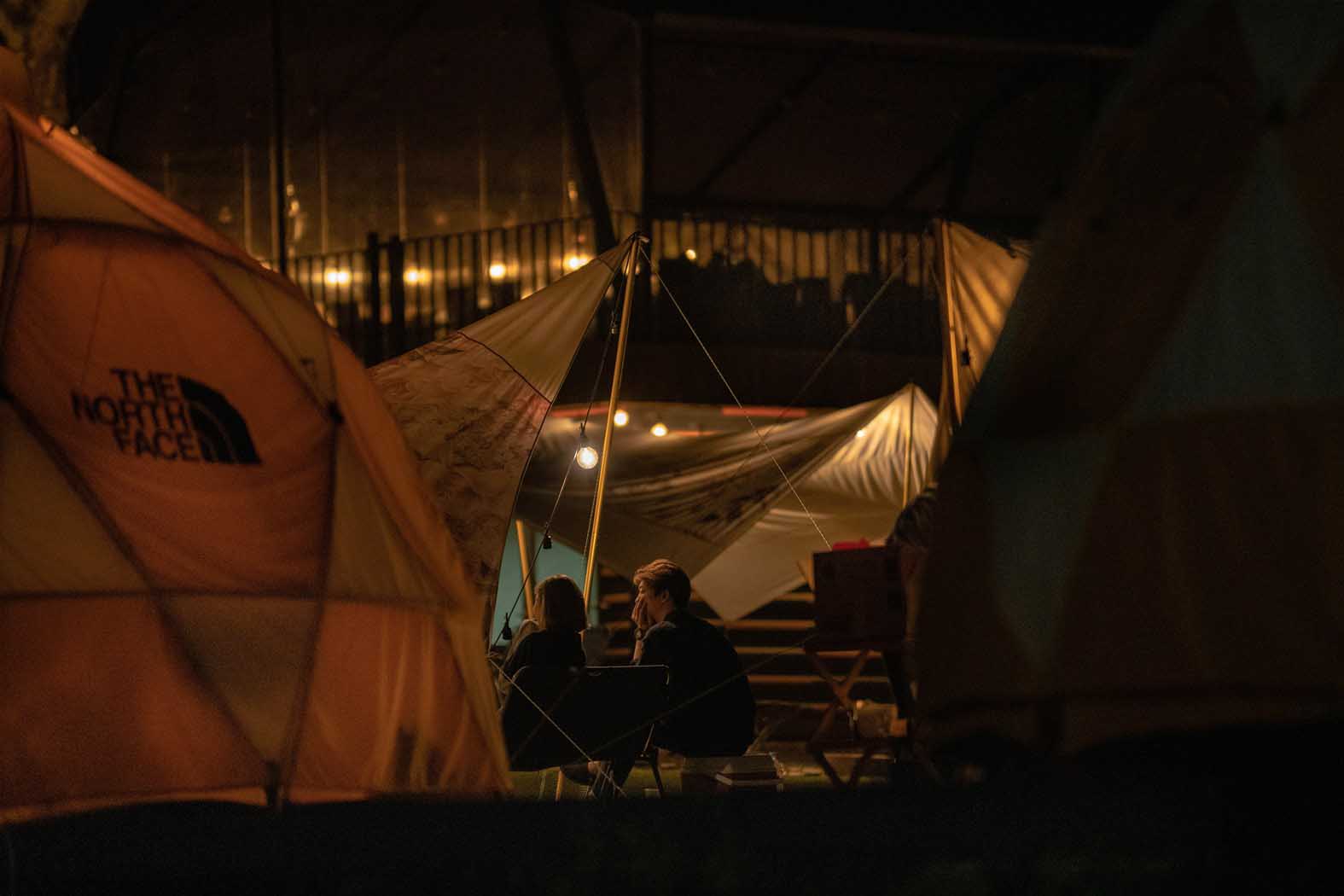 2. Project a Movie
This idea requires a little bit of forethought, but projectors can be purchased locally or online for as little as $100 and are great for outdoor movie nights with the help of a white sheet or fence. Grab the popcorn, make a cozy blanket fort and queue up a classic (or pick from our
favourite Medicine Hat films
).

3. Make Campfire Treats
No campout is complete without a campfire and the associated favourite snacks that go along! If you're hoping to go a little bigger than s'mores this year, try out Campfire Banana Boats. Recipe is for one banana boat:
One Banana

Handful of semi-sweet chocolate chips

Handful of mini marshmallows

⅛ cup crushed graham crackers
Cut lengthwise along the inside curve of the banana, opening a slit to form a pocket (do not cut all the way through). Fill the banana with the chocolate chips, marshmallows and graham crackers. Wrap the banana in foil, making sure the foil opening is on top. Using tongs, set the banana boat in the coals of the campfire for 8-10 minutes. Carefully remove and peel back foil to enjoy! This is best eaten with a fork. Other great fillings to include are strawberries, Nutella, chopped nuts, caramel sauce, coconut, peanut butter, and cherries.
No campfire? No problem! You can also bake them at 350F for 15-20 minutes. To make life even easier, you could order your snacks from a local restaurant instead!

4. Stargaze
Grab a blanket and lay back in a dark area, no special supplies necessary, but a telescope is always helpful. Counting stars or learning the constellations is always great, but you can also check when the next meteor shower's peak dates are using
this website.

5. Tell Ghost Stories
Depending on the age of the campers, ghost stories around the campfire or with a flashlight can be a fun addition to camping at home. With the added bonus of being able to take a break in the house if the stories get too scary!